Welcome
The Financial Markets Lab enhances student learning and research capabilities at Rutgers School of Business – Camden (RSBC) by providing students hands-on experience with the tools needed to compete in the fast-paced world of financial markets. The Bloomberg Professional® service, a key component, provides access to the same financial market data, news, research, and analytics accessed "around the clock" by central banks, commercial banks, investment institutions, corporations, government agencies, law firms, and news organizations worldwide. Access to Training Technologies Software, deepens student understanding of the operation of financial markets by providing hands-on experience in making and implementing tactical trading decisions in varied market environments. The lab is an RSBC investment that redefines the student learning experience by expanding opportunities for the experiential learning needed to develop future business leaders. 
Major? Minor? Neither?
Not a Finance Major? No problem. The Financial markets lab can benefit you as a Rutgers student whether you're a major, minor or neither. The lab has multiple opportunities to learn with workshops every week and open time slots to learn independently with our training aids.
Getting Started
The Bloomberg Professional Service provides a variety of downloadable aids to users. These aids are helpful for new beginners and a great review for masters.

Create a
Bloomberg Login Account
To create a login account, go to one of the workstations with screens labeled as Bloomberg Terminals in the lab. After logging on to the system using your RU Net ID, click on the green Bloomberg icon. From the initial Bloomberg log in screen, click the blue Create a New Login link, then follow the prompts that appear. You will need to have your cell phone with you to complete the process.

Download the
Getting Started Guide
Once you are logged into the Bloomberg, type HELP into the command line (towards upper left of screen) and press the <GO/ENTER> key for an introduction to working on the terminal. Once you are familiar with the terminal and how to navigate the environment, you can type BHL <GO/ENTER> for the Bloomberg Help and Learning screen. On the BHL screen, you can click on 31) Market Sectors to learn how to access information and analytics for equities, currencies, and other market sectors.

Get the
Cheat Sheets & Fact Sheets
Type BPS on the command line and then press the <GO/ENTER> key. You can click on the links that appear at the left hand side of the page to find downloadable cheat and fact sheets for market sectors and functional areas of employment. Explore and find what suits your needs!
Achieving Proficiency: Two Ways To Learn
You can become proficient on the Bloomberg terminal through a combination of e-learning and hands-on training in the lab. The e-learning component, Bloomberg Market Concepts (BMC), is available on the Bloomberg terminal. Hands-on training is through workshops offered in the Financial Markets Lab.
Learning to Use the Bloomberg
Bloomberg Market Concepts (BMC)
BMC is a twelve-hour, self-paced e-learning course that introduces students to important financial markets concepts while demonstrating numerous Bloomberg functions. BMC consist of six interactive video modules – Economic Indicators, Currencies, Fixed Income, Equities, Getting Started on the Terminal, and Portfolio Management. The modules will give you the flavor of what is possible on the terminal and how finance professionals think about the economy and financial markets. Bloomberg provides a certificate of completion, a valuable addition to your resume, if you complete all six modules. 
You can access BMC by logging onto the Bloomberg terminal, typing BMC <GO> on the command line, and registering for the course.
Hands-on Training in the Lab
Workshops in the Financial Markets Lab leverage the BMC and increase your value as a finance professional with hands-on experience by applying the functions introduced in BMC modules. The ordering of workshops parallels that of the BMC modules, so you can coordinate your online and hands-on training.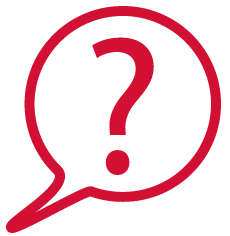 For information, contact: 
Ralph Giraud, M.S., Lab Coordinator, rg701@camden.rutgers.edu
Eugene Pilotte, Ph.D, Director, pilotte@camden.rutgers.edu
FAQs
Where do I complete BMC?
BMC can be completed on any of the Bloomberg Terminals located in the Financial Markets Lab (BSB 106). You simply log onto a Bloomberg terminal, type BMC <GO> on the command line, and register for the course.
Is there a charge for BMC?
There is no charge if the BMC is completed on the Bloomberg Terminal
What is the procedure for receiving acknowledgement of BMC Certification?
Once you have completed all Bloomberg Market Concepts Certification exams, use the appropriate website link to access a PDF file containing your BMC Certificate. Once you have saved your certificate, please email a copy to Bloomberg.Certificates@camden.rutgers.edu.
What happened to Bloomberg Essentials (BESS) training and the associated market sector certifications?
Bloomberg L.P. eliminated the BESS program on August 31, 2016. The help pages that supported that program remain available at BHL <GO>, but the exams and market sector certifications are no longer supported.
Calendar & Upcoming Workshops
When not in use for classes, workshops, or special events the lab is open for students and faculty to complete research and assignments. Check the calendar below.
Open Hours
Spring 2020 Semester Lab Hours
Monday – Thursday: 8:00 am – 9:00 pm
2nd Friday of Each Month: 8:00 am – 1:00 pm
Other Fridays: 8:00 am – 5:00 pm
Saturday: 9:00 am – 12:00 pm
The lab is available for your use during the above hours, except when classes, workshops, or special events are scheduled in the Lab.
The Lab is not available for general use during the following dates/times:
SPECIAL EVENTS SCHEDULED IN LAB

Discover Rutgers Day Events: TBD
Rutgers Women of Business Alliance (RWBA) Meetings: TBD
Student Finance Association Meeting: TBD
Classes Scheduled in the Lab
Finance 301, Section #01: Mondays from 8:00 am – 9:20 am
Finance 301, Section #02: Mondays from 9:35 am – 10:55 am
Finance 410: Mondays from 6:00 pm – 8:50 pm
Finance 310: Tuesday, Thursday 9:35 am – 10:55 am
Finance 315: Tuesday, Thursday 11:10 am – 12:30 pm
Upcoming Workshops – Spring 2020
As of March 12, 2020, all workshops in the latest Bloomberg Certification Program "Bloomberg Market Concepts®," have been cancelled through Friday, April 3rd, 2020.
Bloomberg Mkt. Concepts Exam Prep.: Economic Indicators – Exam # 1 Training
Mon. Apr. 6, 11:20 am – 12:20 pm
Thurs. Apr. 9, 8:15 am – 9:15 am
Bloomberg Mkt. Concepts Exam Prep.: Currencies – Exam # 2 Training
Mon. Apr. 13, 11:20 am – 12:20 pm
Thurs. Apr. 16, 8:15 am – 9:15 am
Bloomberg Mkt. Concepts Exam Prep.: Fixed Income – Exam # 3 Training (Part I & II)
Mon. Apr. 20, 11:20 am – 12:20 pm
Thurs. Apr. 23, 8:15 am – 9:15 am
Bloomberg Mkt. Concepts Exam Prep.: Equities – Exam # 4 Training (Part I & II)
Mon. Apr. 27, 11:20 am – 12:20 pm
Thurs. Apr. 30, 8:15 am – 9:15 am
* Bloomberg Market Concepts Exam training workshops cover identical material on each weekday in a "weekly cycle (2 weekdays per week)" through Thursday April 30th, so students can attend these training workshops on either weekday in the weekly cycle at convenient dates/times to fit their schedules.