Remote Access to the Financial Markets Lab for Fall 2020
Although the Financial Markets Lab is closed to in-person use during the Fall 2020 semester, Rutgers School of Business-Camden (RSBC) students have access to many of its resources remotely. Remote access is available 24 hours a day, seven days a week.
Welcome
The Financial Markets Lab enhances student learning and research capabilities at RSBC by providing students hands-on experience with the tools needed to compete in the fast-paced world of financial markets. The Bloomberg Professional® service, a key component, provides access to the same financial market data, news, research, and analytics accessed "around the clock" by central banks, commercial banks, investment institutions, corporations, government agencies, law firms, and news organizations worldwide. Access to Training Technologies Software, deepens student understanding of the operation of financial markets by providing hands-on experience in making and implementing tactical trading decisions in varied market environments. The lab is an RSBC investment that redefines the student learning experience by expanding opportunities for the experiential learning needed to develop future business leaders. 
Major? Minor? Neither?
Not a Finance Major? No problem. The Financial markets lab can benefit you as a Rutgers student whether you're a major, minor or neither. The lab has multiple opportunities to learn with workshops every week and open time slots to learn independently with our training aids.


Bloomberg Market Concepts (BMC)
BMC is a twelve-hour, self-paced e-learning course that introduces students to important financial markets concepts while demonstrating numerous Bloomberg functions. BMC consists of six (6) interactive video modules: Economic Indicators, Currencies, Fixed Income, Equities, Getting Started on the Terminal, and Portfolio Management. The modules give you a flavor of what is possible on the terminal and how finance professionals think about the economy and financial markets.
Certification: Bloomberg provides a certificate of completion if you complete all six modules. Once you have completed all Bloomberg Market Concepts Certification exams, use the appropriate website link to access a PDF file containing your BMC Certificate. Once you have saved your certificate, please email a copy to Bloomberg.Certificates@camden.rutgers.edu.
Digital Badge: Students who score 80% or higher on all four of the BMC Core Concepts exams (Economic Indicators, Currencies, Fixed Income, and Equities) earn Rutgers's Bloomberg – BMC Core Concepts digital badge. For more information, see: https://www.youracclaim.com/org/rutgers/badge/bloomberg-tm-bmc-core-concepts.


BMC Remote Access
RSBC students have free web access to BMC courses and exams for the Fall 2020 semester. Please use the following Class Code during the BMC process: XCS4T97PBD.
IMPORTANT NOTE: Students that are asked for their credit card information should contact Bloomberg for Education at bbg.edu@bloomberg.net to prevent an unnecessary charge.

Bloomberg Terminals
For the Fall 2020 semester, RSBC students have remote access to the Bloomberg Terminals. Students should follow these steps to log into the Terminals remotely:
Step 1: Create a Bloomberg for Education account (see BMC section)
Step 2: Contact Financial Markets Lab Manager
E-mail the Financial Markets Lab Manager, Ralph Giraud (ralph.giraud@rutgers.edu), to authorize your account to create a Bloomberg Terminal login. The Financial Markets Lab Manager will review your request by the end of the next business day.
Step 3: Create a Bloomberg Terminal login
The Bloomberg Terminal login is different from your Bloomberg for Education login. Even if you have an existing Bloomberg Terminal account, Bloomberg has asked that you complete the following steps to create a login that will permit remote access:

Login into the Bloomberg for Education web portal using your Bloomberg for Education username and password (see BMC section): https://portal.bloombergforeducation.com/login (Links to an external site).
You should see a tab at the top of your dashboard called "Terminal Access". Click this tab and follow the instructions.
IMPORTANT NOTE: If you do not see this tab, e-mail Bloomberg for Education at bbg.edu@bloomberg.net

with your Bloomberg for Education account information.
Step 4: Navigate to https://bba.bloomberg.net/
Step 5: Enter Bloomberg Terminal login information (not Bloomberg for Education credentials)
Step 6: Verify identity
A code will be sent to your e-mail or mobile device.
If this information is not on file with Bloomberg, contact Bloomberg Customer Support: 212-617-2000.
Step 7: Select Launch method
Launch with Citrix server (default): The Citrix Workspace App client must be installed to access the terminals through the server. To download the required software, go to https://bba.bloomberg.net/help/. Accessing a terminal via the Citrix server provides access to your local drive, which will permit you to upload and download files to and from the Bloomberg terminal. To setup up access to a local drive, see https://bba.bloomberg.net/help/drive#drive_access_windows.
Launch within the browser

: Click on the down arrow that appears to the right of the "Launch" button and select the "Launch within the browser" option. Accessing a terminal through the browser will restrict access to your local drives and, therefore, may prevent uploading and downloading files to and from the terminal.
IMPORTANT NOTE: Only one user can be logged into a Bloomberg terminal remotely. Because Rutgers School of Business-Camden has ten open terminals, ten users may be logged into the terminals simultaneously. If a user (User A) logs in while the ten terminals are being used, User A will see a warning that he or she is logging into a terminal that is currently being used by someone else. The terminal to which User A is assigned is randomly chosen from the ten active terminals. User A will have the option to either kick the current user (User B) off of the randomly chosen terminal or try again later. If User A chooses to kick off User B, User B's session will end.  

Bloomberg Training
To help students prepare for the Bloomberg Market Concepts (BMC) exams, we have produced a series of training videos. To access these videos, use the following link to enroll in the Bloomberg Market Concepts Workshops Canvas site: https://rutgers.instructure.com/enroll/EEF8W3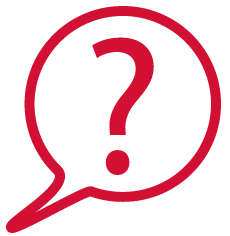 Questions and Support
For additional questions on remote access to the Terminals, please e-mail Bloomberg for Education (bbg.edu@bloomberg.net)
For any other lab-related questions, please contact the Financial Markets Lab Manager, Ralph Giraud (ralph.giraud@rutgers.edu)